The Trophy Cooler is a taxidermist preferred ice chest for quality mounts. For the temporary storage and transportation of your deer's head and cape. Leaves no mess in your vehicle and is a "public friendly"method of transport - just add ice!

Use for whitetail deer, mule deer, antelope or exotics. Unique lid allows for horns to protrude through the closed lid and seals itself around the base of the horns.

Super Flauge Game Camo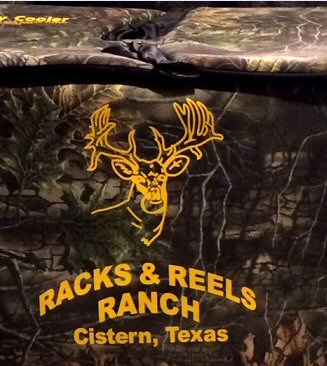 Custom ranch or business logos screen printed on the side for clients to take home their trophy head and cape in. Makes a nice guest gift and keeps 'em comin' back!



Trophy Cooler $139.00

FREE SHIPPING!

Hard Sided Model

A Patented Product





NOTE: TX Residents .0825% sales tax
will be added to your order.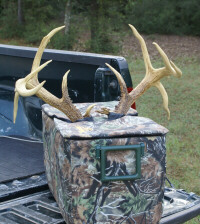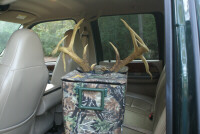 Keeps your trophy
clean and cool!



$139.00

FREE Shipping


Note: You do not have to have a Pay Pal account to make a purchase on this site with any major credit card